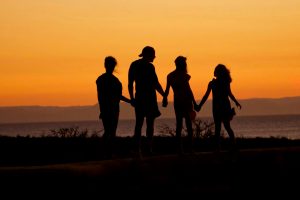 Helping Parents Help Their Children
I bet you have some questions?
Discover Now
We Have Answers
Growing up is hard at the best of times. Children and young adults have a lot to cope with. Life throws lots of challenges at them that they need to learn to navigate. And that's as well as fluctuating hormones and the pressures of friendships, family situations and social media.
Often they want the latest things to keep up with everyone else, but parents don't have unlimited money to simply buy every gadget and item of clothing. This can lead to feeling excluded or being bullied and potentially withdrawing and communicating less. Add to this that as a parent you are pulled in several directions, needing to work, run a home, look after family members, safeguard your own health. It isn't always possible for us to be there every minute of every day.
Ways to Help Your Children
There are ways and methods to help your children and let them know you're there. Even if you can't be there physically, showing that you have time and space for them can be invaluable. And creating a routine that carries through into everyday life can be so beneficial.
---
It may sound like a cliché, but our children are the future and we need to invest in them. We can't leave it all to the schools. They are overwhelmed with pressure from the local authorities to perform well, meet stats and can easily overlook individual children. If we don't start helping our children, there's a real concern that in 10-15 years' time, they won't be equipped to deal with life.
It's up to us to help our children overcome their struggles, no matter how trivial they may seem to us, and to help them grow in confidence, learn how to be resilient and be the best and happiest versions of themselves. It's important to learn about boundaries, how to communicate and respect each other as well as being honest and open. We all start out with a positive mindset and so we can tap into this with our young people and allow them to rediscover it. Coaching for you and them can help positive changes to happen. 
If you would like to find out more about how personal coaching can help you or your child, please book a free 30-minute call with me.