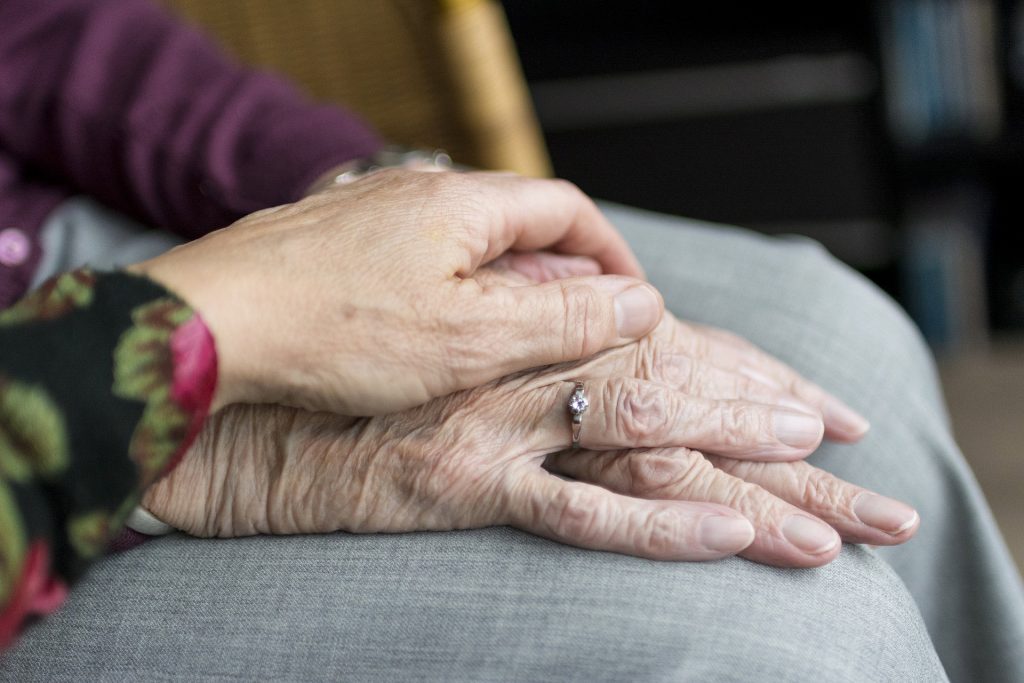 Taking on a Carer's Role in the Family
I bet you have some questions?
Discover Now
We Have Answers
The number of people who act as caregivers for family members is on the increase. Carers UK estimate that 1 in every 8 adults is a carer (around 6.5 million people) with as many as 1 in 7 of these also juggling employment. Taking on caregiving roles saves the UK economy around £132 billion per year. But what affect does caregiving have on the carer? And the person being cared for?
Becoming a caregiver for an elderly relative may start off with small activities, such as helping fill out forms and making appointments. The automation of many systems means some of our elderly can't do everything they used to, they are unable to access systems, especially automated booking for healthcare. Not only is this a loss of independence, but the need for help falls on the immediate family and that can increase pressure on that person's own family situation and relationships.
Care takes on many guises. From the simpler tasks like form filling, it also includes shopping, domestic chores, companionship, personal care, and supervising mealtimes and bedtime routines. These services are all available via external agencies and through care home provision, but the cost of such services can be prohibitive, which is why so many family members do it themselves. Additionally, finding someone you trust to take care of a relative isn't always easy. Taking on the care of a family member can lead to resentment within families – someone may have taken on more of the role and feel the tasks aren't being shared out equally, for example, but it's not easy when others have their own lives and families too.
Being cared for and being a caregiver can be emotionally and physically draining. The person being cared for will have mixed emotions – they might be grieving for the life they feel they are losing, for their increasing loss of independence, as well as guilt for having to rely on another family member who has their own life. It can take a great deal of patience to assume a caring role, along with respect for that person's needs and boundaries, and treating them with empathy and compassion.
The chances are your relationship will shift if you are a caregiver. The parent/child dynamic, if appropriate, will alter. Taking on the responsibility for another person will see subtle tweaks being made to your life – what do you do when you go on holiday? What if you are taken ill? It is also common for resentment to creep in towards the person you are caring for, after all, it can feel like a thankless task and something you're doing out of duty. Sacrifices will need to be made on both sides.
A caregiving role will bring change to your life. It is important to acknowledge this and be kind to yourself. On a practical level, look for affordable or government-funded support services available for caregivers. There are agencies who will help with any manner of tasks, no matter how small. It could make a big difference to your mental health. Routine can help enormously for both sides, so you both know what to expect and when, as can setting boundaries and always remembering to communicate. And always make sure you take time for yourself, keep friendships going, maintain exercise and social activities.
Talking is one of the best ways of coping. Perhaps you have received some therapy or counselling sessions to help you make the transition to carer – but what happens when they stop? Talking with a life coach is a natural next step. Life coaches help with all aspects of your life, personal and professional. If you are managing a job, your own family and the role as a carer, it can really help to talk it all through with someone who isn't judging you for how you feel. A life coach can act as a sounding board for your thoughts, ideas, feelings. They will also remind you how important it is to have time for yourself, without feeling guilty. You need to take care of yourself before you can take care of others.
You can also speak with your employer and let them know the situation. It's so important not to struggle on alone and by being open you may find they can offer some help or support.
I have first-hand experience of being a carer while still working and I know the rollercoaster of emotions. This means I can help you by listening and understanding. I can also coach you on how to manage grief and how to cope with loss and change. A life coach is someone who you can just talk to and who will listen without judgement. It can make all the difference to being able to cope with your additional role and manage the relationship with the person you are caring for.
If you would like to chat about your role as a caregiver and how to manage it – or anything else in your life – please give me call on 07808 584732 or send me a message. I look forward to hearing from you.
I found this useful guide all about caregiving from a company in the US that might give you some other ideas on how to manage as a caregiver: https://www.helpguide.org/articles/parenting-family/family-caregiving.htm